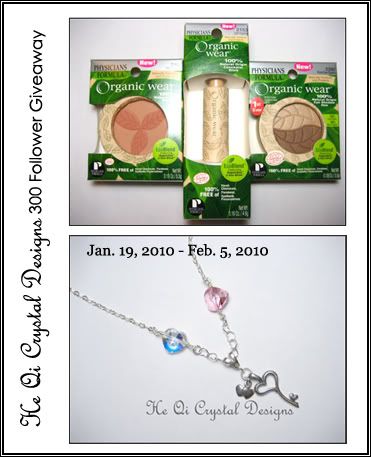 Rules of Entry:
- You must be at least 18 years of age, or have parental consent
- Open to residents world wide
- Giveaway begins on January 19, 2010, and ends on February 5th, 2010.
Winner will be randomly drawn by random.org after February 5th, 2010.
How to Enter:
- Be a follower of this blog.
-
Earn your first entry by leaving a COMMENT with you name and email address.
- Earn (1) additional entry by spreading the word by blogging about it, tweeting, facebooking, myspacing, whatever. Make a
separate
comment
with the link to your "spread the word" entry.
- Earn (1) additional entry by going to
SHOP
and telling which piece you're most likely to purchase.
Please make this a separate comment!
click here
- Earn an additional entry by LINKING to HQCD (either my blog or website) from your website with this image: